Custom Made Medicine
We offer prescription medication choices that are not typically available over the counter. No matter what your prescription calls for, our pharmacists can prepare it for you. We work with you, and your physician to create your personalized dosage, and treatment form.
Popular Treatment Forms
Your prescription medication can come in many different forms. Liquids, Capsules, Flavors, Suppositories, Creams, and more. The right dosage and treatment form can mean the difference between correctly following medical advice, and not being able to. If you have trouble taking your medicine in its current form – let us know. We will find a solution that works for you.
Here are some of the most popular treatment and dosage forms we offer.
Capsules (regular and slow release)
Sterile injections
Bio-identical hormone replacement therapy
Eye drops (Ophthalmic products without preservatives, fortified eye drops)
Ear drops
Medications for erectile dysfunction
Topical preparations (creams, gels, foams, ointments and lotions)
Veterinary Compounding
Transdermal creams and gels (including PLO transdermal cream)
Suppositories and enemas
Nasal sprays and gels
Vaginal and rectal suppositories
Oral liquids and Mouthwashes
Infertility drug formulations
Pediatric and geriatric formulations
Troches (lozenges) or lollipops
Flavouring for pediatric medication
Get Started
Talk to your physician, or chat with our pharmacists today. We'll work together to create a safe and effective treatment just for you
---
What is Compounding?
Pharmaceutical compounding is the art and science of preparing custom medications. While the "one-size-fits-all" approach to medicine has benefits for certain situations and patients, it's a far cry from meeting the special prescription needs of many patients. By getting specially compounded medicine instead, you get the precise combination and balance of medical ingredients your prescription calls for, in the exact the strength and dosage form you need.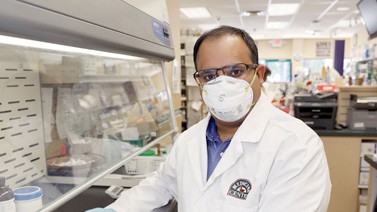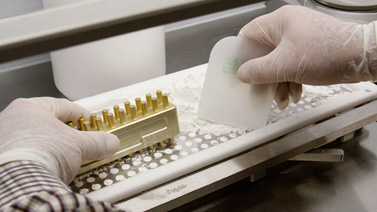 While it may seem new or special these days, if you go back several decades, compounding was the norm: they trained every pharmacist to create custom, personalized medications, and dosages for patients. However, with large pharmaceutical companies and mass-produced medications, more and more people have gotten used to settling for off-the-shelf products.
Unlike mass-produced medicines, we prepare compounded prescription medication with only you in mind. It's a custom blend of ingredients and a specific dosage amount just for you.
When to use compounding
Working with you and your physician, our pharmacists can create any prescription compound you need. Consider using a compounded medication for:
a small dose of a medicine (such as needed for a newborn)
patients allergic to an additive or dye in a tablet (we'll compound without the colouring or additive)
a specialized topical pain gel by that combines several medications
hard to find or discontinued medication
something that doesn't seem to be available at all!
Experienced compounding pharmacists can in consultation with your physician solve problems to which there may seem to be no solution. adding or masking flavours to your child's prescription or non-prescription medication for greater compliance.
How To Use Our Compounding Services
Compounding is available in our Surrey location Monday through Saturday. Call us now, or visit us in person. We'll take care of everything needed to get your medication perfectly prepared for you.