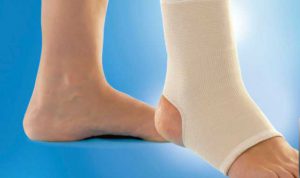 Sports Medicine Products
At Surlang Pharmacy we stock a complete selection of the best products for prevention and rehabilitation, and go the extra mile by offering custom fittings, and special products orders (with no additional costs).
Huge Selection of Products
Choose from the very best sports medicine and rehabilitation products from around the world. View the catalogs of the various product lines we carry, then call or drop by and we'll help you with custom fittings and super-fast special ordering.
Pavis
Therma-Flow
M-Brace
Mueller Sports Medicine
Medical Specialties, Inc
Futuro
Spenco Footcare
Anatech