About Surlang Pharmacy
Surlang Medicine Centre Pharmacy has been open since May 2006. We take pride in serving our customers and providing the latest up-to-date information on medications. For excellent customer service and all your prescription needs, visit us at Surlang Medicine Centre Pharmacy!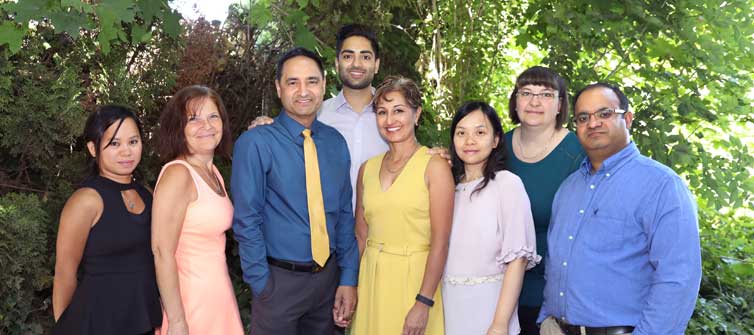 A True Compounding Pharmacy
In addition to being a full-service pharmacy, we also specialize in compounding. Our staff will meet all your prescription needs as well as be able to compound medication specific to you as an individual. Call our pharmacy to find out more about our compounding services.
Between the medication and products readily available at Surlang Pharmacy and those that Bob and his staff are able to compound for the individual, Surlang Pharmacy customers are well taken care of. Bob and his team are also proud of the quality and variety of their home healthcare items. These include some of the most effective vitamins and supplements on the market today, as well as many other unique personal-care items you'd hope to find in a pharmacy.
No matter what your symptoms are, the pharmacy staff will work with you and your physicians to provide a solution. As Bob himself says, "I will take the time to get to know you and what your requirements are and then offer a range of options that are both safe and effective".
Our Mission
To provide the best possible individual pharmaceutical and health care services. We will always do our utmost to meet the needs of our customers. We are proud to say our customers are our family.

Surlang Pharmacy is a Lyoness Merchant. Discover The Lyoness Loyalty Cashback Program.
Lyoness.com