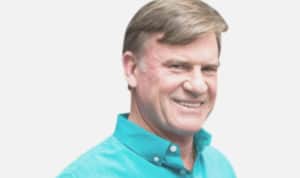 Surlang Pharmacy is happy to announce that Anti-Aging Dr. Thomas Nel, MD. is available for consultations at Surlang Medical Clinic every Saturday beginning March 21, 2020.
Location: Surlang Medical Clinic (104 – 19475 Fraser Hwy).
Call: 604-533-1041
Please drop by to meet Dr. Nel and bring anyone who want to age well, believes in disease prevention, better nutrition, and maintaining general good health.
About Dr. Nel
Dr. Thomas Nel, MBChB, PDD (Sedation & Pain Control), PGCert (Cosmetic Medicine), CCFP qualified from Stellenbosch Medical School in 1983. He practices in the United Kingdom from 1994 during which time he expanded at European meetings for Cosmetic techniques and updates and chose to adopt a fully integrated approach to anti-aging medicine that has gained acclaim in centres of excellence across the European continent.
He went on to study under the auspices of the ground-breaking Dr. Thierry Hertoghe and his colleagues at various Eurpoean centres, where he further learned to adopt the fundamentally necessary, multi-dimensional approach to the ageing process which included nutrition, supplementation and homeostatic, bio-indentical hormone replacement therapy. After several years of expansion into this area he gained accreditation from the University of Charleroi, Belgium, for Anti-Aging and Bio-Identical Hormone Replacement Therapy.
Since 2000, Dr. Nel has continued to gain experience in the anti-aging and aesthetic medical industry, using an integrative approach when treating both women and men that have been seeking to maintain and optimise their health and well being. Dr. Nel practices in several UK clinics. Primarily in the exclusive Harley Street area of London. He further trained and qualified throughout the UK and Europe in multiple aspects of Anti-Aging and Aesthetic Medicine and has been a registered member of A4M, ESLAS, WHOOSAM, ECAMS and International Hormone Society for almost 20 years. To extend his clinical and practical expertise in cosmetic medicine, Dr. Nel completed a postgraduate specialty through the University of Leicester Medical School in the UK and was awarded a Diploma in Cosmedic Medicine in 2012.
Dr Nel has worked as a Family Practitioner and cosmetic physician in Canada since 2015, offering bespoke cosmetic procedures and skin rejuvenation advice whilst successfully completing the CCFP examination.
Dr Nel currently practices in the Fraser Valley as a family physician. He wishes to practice beyond the scope of treating disease by setting up a service that allows patients the opportunity to optimize health and longevity care while continuing his cosmetic and family practice.
Dr Nel is happily married with three grown children. His focus is quality of life and the optimisation of health to maximise not just the years in his patient's life, but the life in his patient's years.